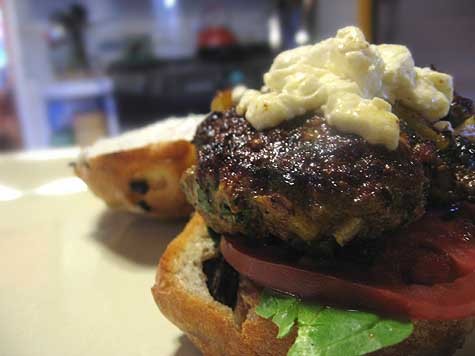 Memorial Day Weekend. Portland. Sunny. 70+ degrees. No rain. Really, no rain. What to do? Make lamb burgers!
Wow, these were good. Juicy and flavorful. The recipe is very easy to halve and make just two burgers (what I did). I found some kalamata ciabatta rolls at New Seasons which worked perfectly with these burgers.
Middle Eastern Lamb Burgers
Adapted from a recipe in Everyday with Rachael Ray
1 1/2 pounds ground lamb
1/4 cup chopped cilantro (you could sub flat-leaf parsley)
1 tbsp ground coriander
1 tbsp ground cumin
1 tsp turmeric
3/4 tsp salt
1/4 tsp pepper
1/4 tsp ground cinnamon
1 tbsp olive oil
1/2 cup low fat, plain yogurt, mixed with 1 clove crushed garlic and 1/2 a grated English cucumber
4 crusty kalamata olive rolls, split
spinach leaves
1/2 cup feta cheese
1 tomato, sliced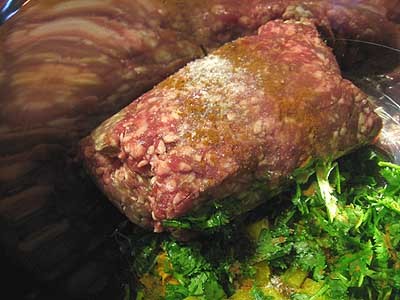 In a large bowl, combine the lamb, cilantro, coriander, cumin, turmeric, cinnamon, salt and pepper. Form into 4 patties.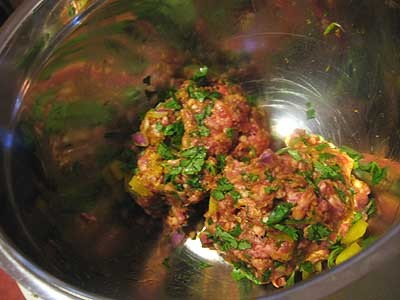 In a grill pan, set over medium-high heat, toast the rolls, set aside. In the same pan, heat 1 teaspoon olive oil and brush it onto the pan's surface.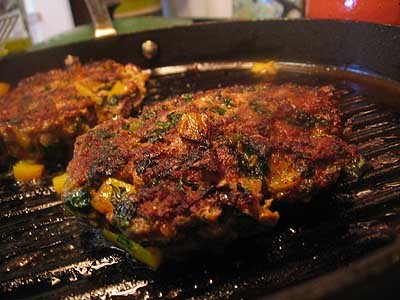 Add the burgers and cook, turning once, for 5 minutes each side for medium-rare.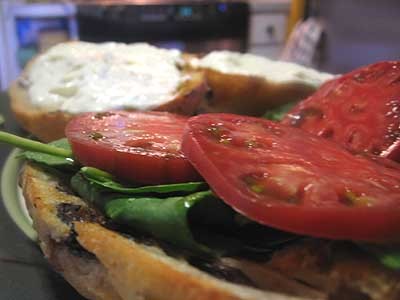 After the first side cooks, add some feta to each burger top. Slather each roll top with the yogurt and stack some spinach leaves and tomato slices on the other side of the roll.
When the burgers are done, place each on top of the tomato slices, place the top roll in place and nom-nom-nom!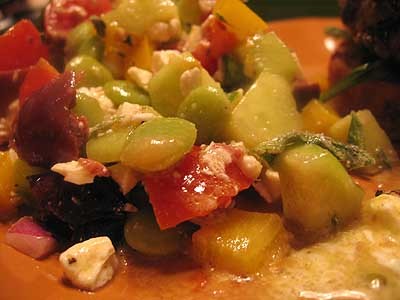 On the side we had a salad with 1 cup cooked lima beans, some halved cherry tomatoes, diced red onion, kalamata olives, fresh oregano leaves and crumbled feta. The dressing was some red wine vinegar, lemon zest, crushed garlic and olive oil. Delicious!