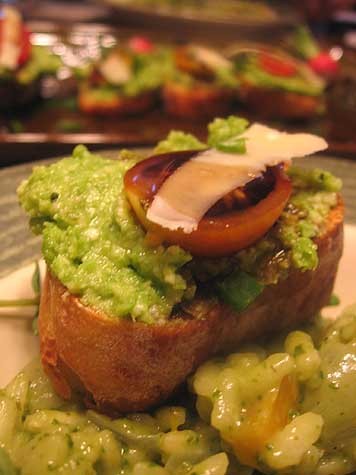 What is this? Another post? Holy crap, yes, it's another post. This was another meal we had over the Memorial Day Weekend. It was a very green meal with green herb risotto and some (leftover) pea puree bruschetta. We even had matcha creme brulee for desert. See? very green!
The risotto was good, but I will confess to adding a tad more cheese that the original recipe called for — mainly a few tablespoons of herbed goat cheese and about twice as much Parmesan. That's just how I roll.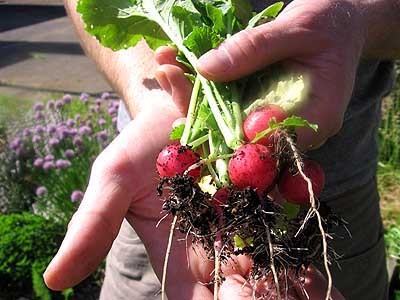 The bruschetta was an afterthought, a little side-snack and a way to show off these awesome garden radishes that jwa pulled up. Grilled, sliced baguette, toasted and rubbed with garlic, then slathered with a bit of the puree, a half cherry tomato and a sliver of robusto cheese. Drizzled with a little balsamic vinegar and sprinkle some chopped chives (also from the garden) to finish. Surround the bruschetta on the platter with the aforementioned radishes.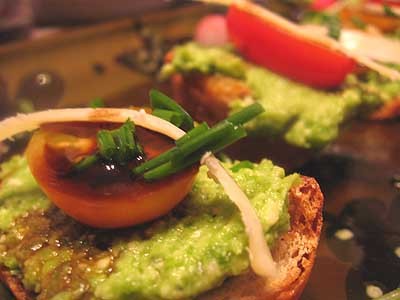 Pea puree recipe is here.
Green Herb Risotto
Adapted from a recipe in Bon Appétit (July 2007)
1 1/2 cups (loosely packed) fresh baby spinach leaves
1/2 cup (loosely packed) fresh basil . . . → Read More: The Very Green Meal (Featuring Risotto & Pea Puree)