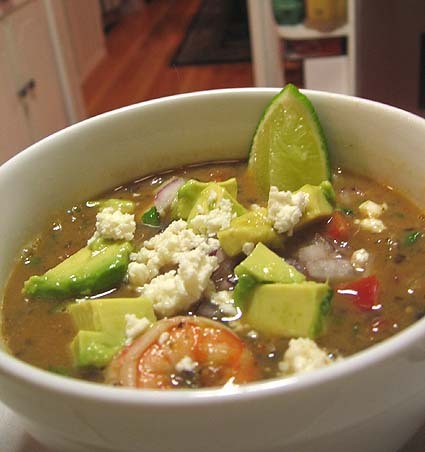 So, I originally made this one night for dinner when jwa was off doing some kind of geekery after work. Mainly, because he is not crazy about chili and is super picky about seafood. I tried this because I had frozen shrimp and bay scallops to use up and it sounded like an intriguing way to do that. But, wow, it was really good too!
I tweaked it a bit (original recipe was from the foodnetwork.com site), mainly by omitting clams, and adding the orange zest/juice and chicken broth. This is also a great use of frozen and defrosted bay scallops, as they are not being seared or anything, just cooked in the tomato-y broth.
Seafood Chili
1 tbsp vegetable oil
1 large white onion, chopped
3 garlic cloves, crushed and minced
1 red bell pepper, cored, seeded, and sliced
4 tomatillos, papery skin removed, diced
1 tsp grated orange zest
1 tbsp crumbled dried oregano
1 tbsp chili powder
2 tsp ground cumin
1/2 tsp chipotle pepper flakes, or to taste (optional)
1/3 cup dry, white wine
1 bay leaf
1 can fire roasted tomatoes
2 cups chicken broth
1 can black or kidney beans, drained and rinsed
Salt
1/2 pound shrimp, shells removed
1/2 pound sea scallops, rinsed, patted dry, and cut into halves, depending on size
juice of 1/2 an orange (the one you zested)
Super Important Garnishes: diced avocado, diced red onion, crumbled Queso fresco and lime wedges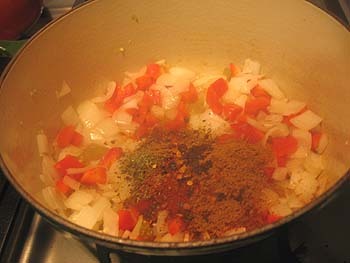 Heat the oil in a large heavy saucepan over medium high heat. When hot, add the onion, garlic, bell pepper, tomatillos, oregano, chili powder, cumin, orange zest, and chipotle pepper.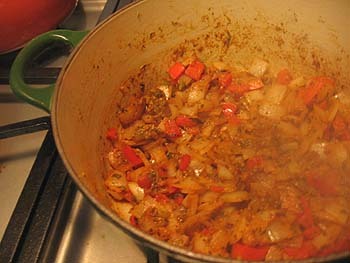 Lower the heat to medium low and saute, stirring often, until the onions and peppers are soft, about 10 minutes. Add the wine, turn up to medium high, and stir for about 2 minutes.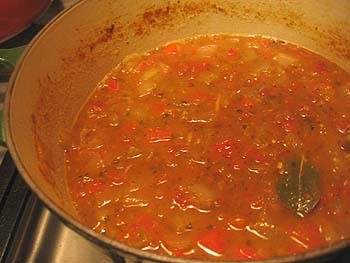 Add the bay leaf, chicken broth and tomatoes, turn the heat down to medium and simmer gently, covered, about 20 minutes.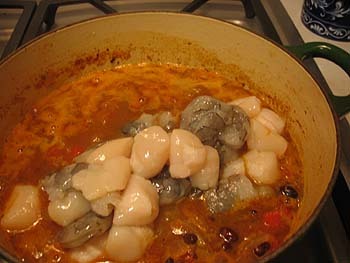 Stir in the beans, and add the shrimp, and scallops and cook just until the shrimp are bright pink and the scallops are white, and no longer glossy, about 5 minutes.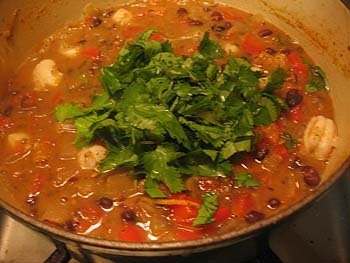 Add in the orange juice and the cilantro. Salt and pepper to taste.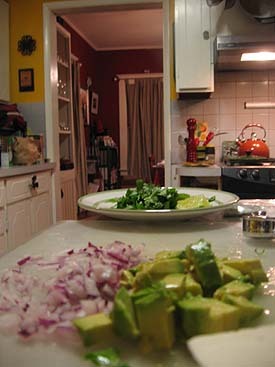 Serve with all the garnishes.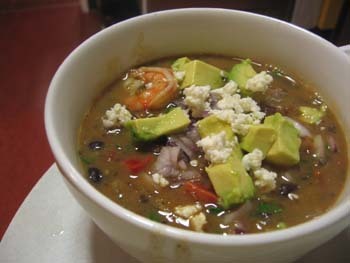 Weekend Wedding in Downtown Portland!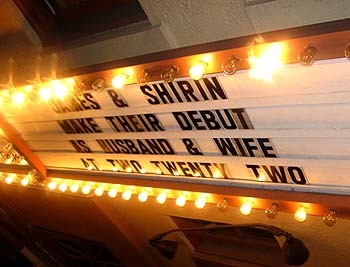 We went to James and Shirin's wedding Saturday and had a lovely time — Persian traditions, sherry toasts, smoked salmon, lamb stew, cupcakes and the the safety dance. It was a lot of fun! jwa was a groomsman and did a great job with his toasts and making his tux look all nice!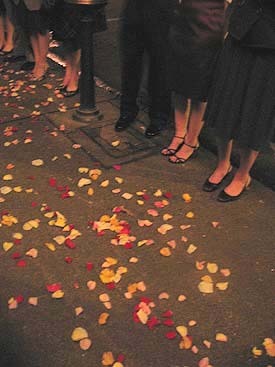 The aftermath of a rose petal toss on the sidewalk, after the happy couple made their getaway…