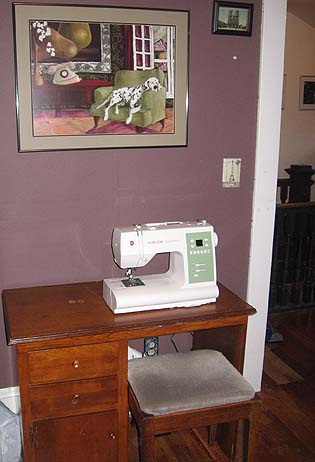 I have always wanted to learn how to sew on a machine and make stuff. So, I got myself a birthday present and got a great deal on this sewing machine. jwa and I found a used desk at a resale shop on Hawthorne for a very reasonable price and … voila! It's my new crafty set-up. Look out Etsy, here I come.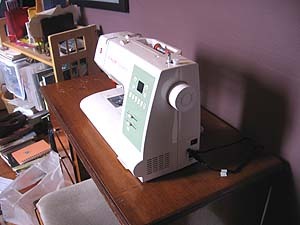 I've been taking a sewing class at a place by work (we use their machines — super nice and pricey Berninas) and so far I have a pillowcase.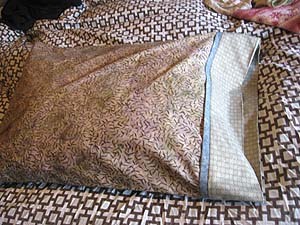 I even had extra material and was able to then use my machine and whip up a matching pillow case at home on Sunday! So far I really like my little sewing machine. It's not too complicated and it seems to work well.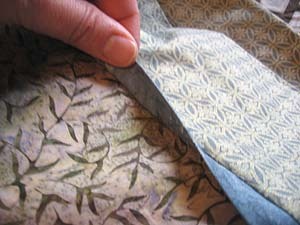 The machine and desk fit super nicely in my office. I think next, I'll try to do some pillows or something like that.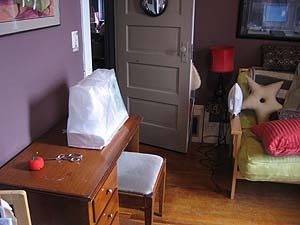 I haven't forgotten the food. Coming up next – Vietnamese salad rolls!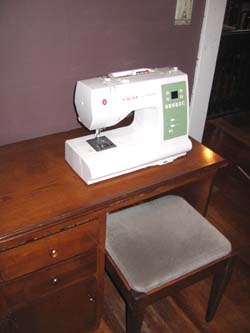 But not before one more sewing machine shot.