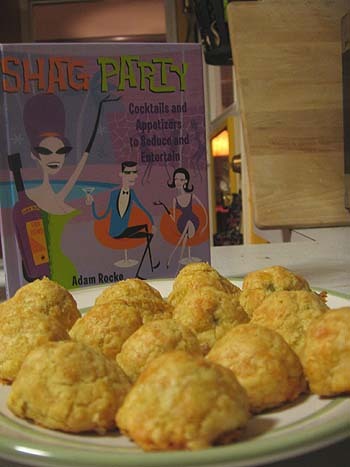 This month, Weekend Cookbook Challenge is all about appetizers. MMMmmmmm…snacks. This one is interesting. I was intrigued. It's an olive, in a cheesy dough ball. The recipe is in a little book of appetizers and cocktails called, "Shag Party." It also has lots of illustrations by Shag. Duh.
Oh and I promise I'll post more next week. Really. I'm even going to try for one more post on Friday!
Snake Eyes
From the Book Shag Party by Adam Rocke
2 cups shredded cheddar cheese
1/2 cup butter, softened (1 stick)
1 cup AP flour
1 dash Worcestershire sauce
1 (5 oz) jar of pimiento-stuffed olives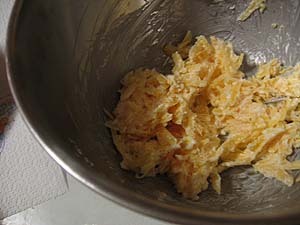 Mix cheese and butter in a mall bowl until blended. Mix in flour and W. sauce to make a dough. It'll eventually come together. At least mine did. The liquid in the olives later will actually help a lot.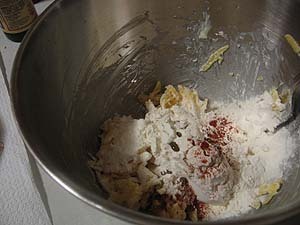 Roll dough on a board and pull off pieces to form around your olives.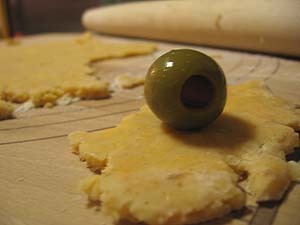 I found the best way to do this was to put a piece of dough in my palm, put an olive on the dough and make a fist to press the dough around the olive.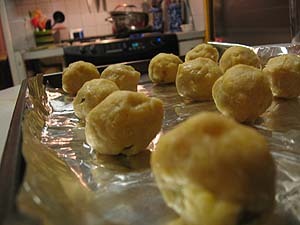 Bake olives on parchment-pappered . . . → Read More: WCC #35: Snake Eyes