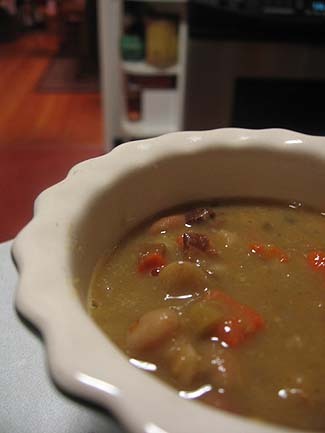 Sometimes I crock pot overnight, which is convenient, but slightly weird in that I tend to dream about food then. It is, however, much better than setting up your George Forman grill the night before to cook bacon, bed-side in the AM. Still my favorite Office episode of all time. The country crock? Nice Dwight? The van with the spray bottles? Ha!
Anyway. Soup here. Lots of beans. Add some bacon. Wine. Broth. Veggies. Cook it while you sleep and dream about beans. Or, cook it while at work and have a nice dinner waiting for you when you get home! Awesome!
My bean mix was 16 17 kinds of beans and some barley ("17 Bean and Barley Mix", to be exact). I got it at Trader Joe's. Use any bean/barley combination you'd like. You can even use all white beans and no barley. Or just 16 beans. You get the idea. Just don't use an actual soup mix that already has seasonings and stuff in it.
Crock pot Bean & Bacon Soup
1 lb dried beans
7 cups chicken, turkey, hen or vegetable stock
5 slices of bacon, diced
1 medium onion, diced
3 medium carrots, diced
2 ribs celery, diced
1/4 cup white wine
leaves from 2 sprigs of rosemary, chopped
1/2 tsp dried, rubbed sage
Kosher salt & Black pepper to taste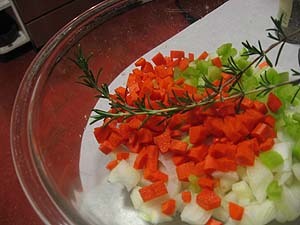 Soak beans overnight (or 8-10 hours) in water.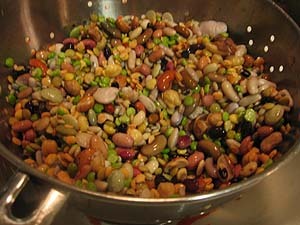 Cook bacon in a pan until crisp. Remove with a slotted spoon and place in the bottom of your crock pot.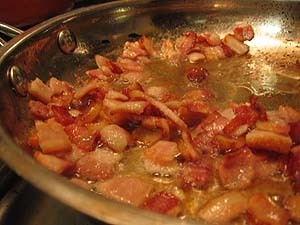 Return the pan to the heat (with all the bacon grease still in it) and add the veggies. Saute until soft and they have a little color — 5-6 minutes. Add the wine and scrap off any brown bits from the bottom of the pan.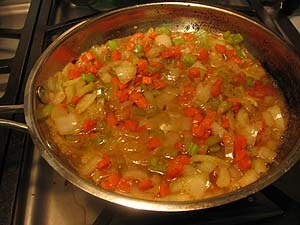 Pour all the pan veggies, wine and bacon fat into the crock pot.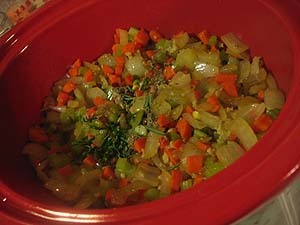 Add the soaked, rinsed and drained beans, the rosemary, the sage and the stock.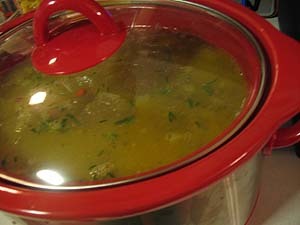 It should be pretty full, but no worries, it'll fit (TWSS !!). Cook on low for 8-10 hours.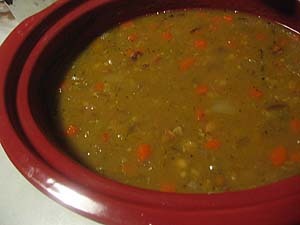 Mine went from 8pm to 6:15 am. Was perfect. Nom-nom.