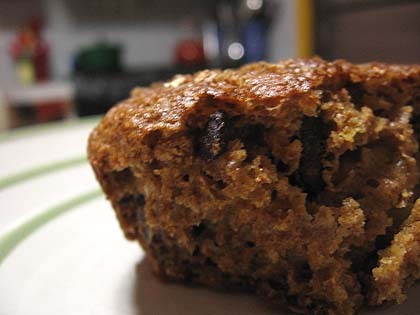 I know they're healthy, but quite honestly, I really like bran muffins. Chewy and dark and dense. Especially with tasty things in them liked dried peaches, pecans and brown sugar.
But, they are still good for you because they have apple sauce instead of oil. Now, go make some.
Whole Wheat Peach & Pecan Bran Muffins
Adapted from a recipe in Bon Appétit
Nonstick vegetable oil spray
1 cup all purpose flour
1/2 cup whole wheat flour
1/2 cup wheat bran
2 tsp ground cinnamon
2 tsp baking powder
1 tsp baking soda
1/2 tsp salt
1/2 cup diced dried peaches (they have these regularly at Trader Joes — you can also use dried mangoes, dried apples, dried figs, or other dried fruit of your choice)
1/2 cup chopped pecans
1/2 cup (packed) golden brown sugar
1/3 cup apple sauce
2 large eggs
1 1/4 cups reduced-fat (2%) buttermilk (or use 1 1/4 cup of regular milk soured by the juice of 1/2 a lemon)
1 tbsp vanilla extract
1 tsp grated lemon peel
Topping: 1 tbsp wheat bran + 1 tbsp brown sugar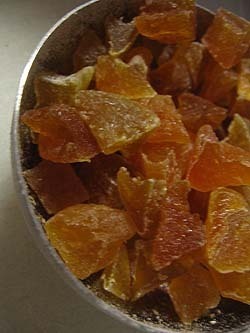 Preheat oven to 400 degrees F. This will make about 12 muffins. Spray muffin cups with nonstick spray.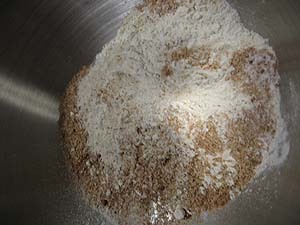 Whisk next 7 ingredients in bowl. Stir in figs and pecans. Whisk sugar and apple sauce in large bowl. Then add eggs, then buttermilk, vanilla, and lemon peel. Add the wet ingredients to the bowl with the dry ingredients. Mix until just combined.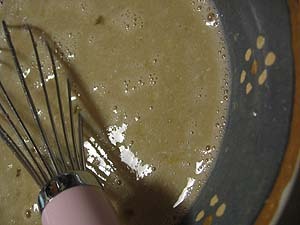 Divide batter among cups. Sprinkle a little wheat bran/brown sugar on each muffin.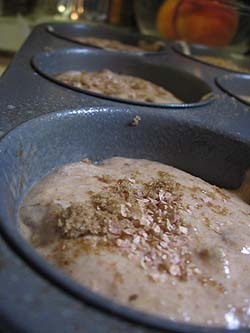 Bake muffins until browned on top and tester inserted into center comes out clean, about 18 minutes. Cool on rack. I only have one muffin pan, so I used a small baking dish for the remaining batter. It came out like a big muffin top. Excellent.
***
Oh look! Neat-o. I won the Clams Root Source Challenge! Hooray!