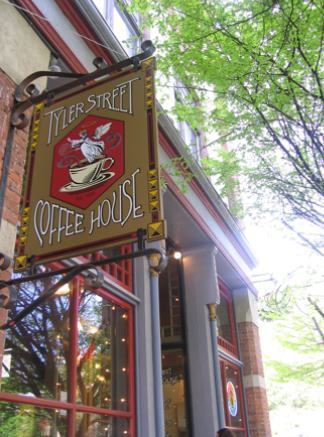 Tyler Street Coffeehouse, Port Townsend, Washington
Honeymoon: Day Two.
At the reception dinner, Will told us stories of an elusive pizza scone at Tyler's Coffeehouse. Sadly, they only bring the scones out on weekends
We had to make due with croissants and tarts. So tragic.
Thursday, we also had an adventure at Les Schwab tires. We had a run-in with a piece of wood on Hwy 30 on the way to the wedding, and it apparently messed up the rim of one of the mazda's tires. The Les Schwab dude bent it back with a hammer and didn't charge us. Les Schwab: fixers of honeymoons and bringers of the pixies to Bend (like 3 years ago). Hooray!
Today (Friday) we head to Port Angeles and the ferry to Victoria, BC. Next post from Canada (woohoo!).
Edited to add…Bonus HPotD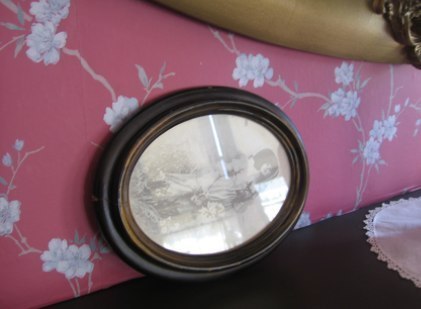 So, we're getting ready to check out of the Palace Hotel and this picture on the mantle suddenly falls over on it's side and starts rocking back and forth! Boo! Miss Marie wants us to stay and watch The Office with her more often.