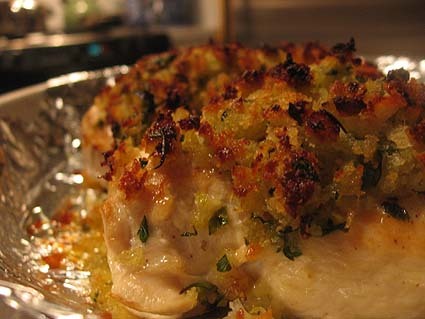 This was a really good, quick weeknight dinner. It's from Gourmet magazine and I really just tweaked it a little by adding some lemon zest. We had this with some herbed polenta and uh, I think some broccoli. It was a week or so ago. It's kind of a blur.
I think the thing I liked best about it was the stuffing kind of vibe. But it was on the outside. It was topping! Crispy topping rocks.
Chicken Breasts with Horseradish-Scallion Crust
This will serve two
1 1/2 tsp Dijon mustard
1/4 cup mayonnaise
2 skinless, boneless chicken breasts
1 tbsp olive oil
2 tbsp chopped scallion
1/2 tsp minced garlic
1/2 cup fine fresh bread crumbs
Zest of 1/2 lemon
2 tbsp drained bottled horseradish
1/2 tsp chopped fresh tarragon or a pinch dried, crumbled
salt and pepper
Preheat oven to 425 degrees. In a small bowl whisk together mustard and mayonnaise until combined well. Now, I found it easy to make my own bread crumbs in the food processor and when I did, I just tossed in the lemon zest, tarragon, green onion and horseradish and pulsed it all together.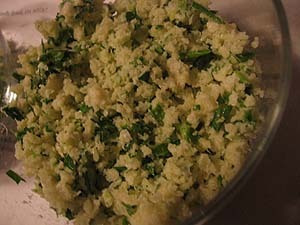 Pat chicken dry and season with salt and pepper. Heat oil in a 10-inch non-stick skillet over moderately high heat until hot but not smoking and brown chicken, about 2-3 minutes on each side.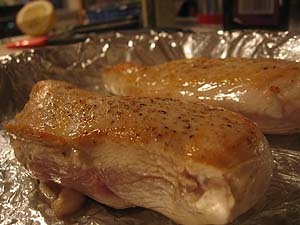 Transfer chicken to a shallow baking dish and pour off all but about 2 teaspoons oil from skillet. Add the garlic and cook for about 30 seconds. Remove skillet from heat and add the breadcrumb mixture.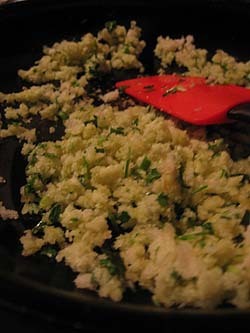 Remove skillet from heat and stir in bread crumbs, horseradish, tarragon, and salt and pepper to taste. Spread mayonnaise mixture on skin side of each chicken breast and top evenly with bread crumb mixture. Now, this is funny — I made the mayo/mustard mixture and put it in the fridge while I made the breadcrumbs and browned the chicken. Then, I totally forgot about it.
::slaps self on forehead::
I just kind of pushed the horseradish moistened breadcrumbs into the chicken and it seemed to work fine. So, you could probably skip the mayonnaise and mustard — your call.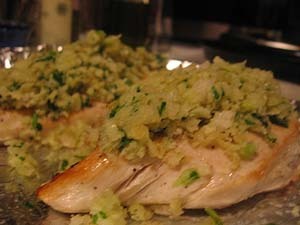 Bake chicken in middle of oven 8-10 minutes, or until cooked through, and then let stand 5 minutes. If you want extra browning, give the top of the chicken a quick spray with olive oil before putting it in the oven.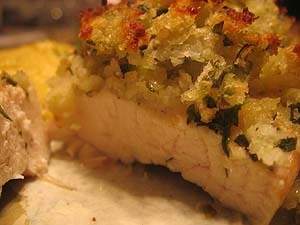 Delicious! Okay, seriously, next week there will be talk of shoes.