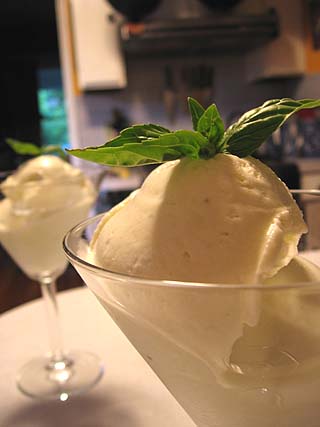 For the fourth we grilled burgers and I made potato salad and peach/tomato gazpacho. I'll post the gazpacho tomorrow. But today? It's the ice cream.
I picked some basil from the garden and whipped a batch up. The basil flavor is very subtle so I also added a bit of vanilla. The steeping and the blending gives it a pretty, pale green color. The end result is an ice cream that was really pretty good!
I forgot to make it the night before, my typical practice, so I stored the pre-frozen custard in the freezer for about 45 minutes to chill it enough to load in my ice cream maker.
Basil Ice Cream
Recipe from Gourmet magazine
2 cups whole milk
3 tbsp chopped fresh basil
1/2 cup sugar
4 large egg yolks
1/2 cup well-chilled heavy cream
1/2 tsp vanilla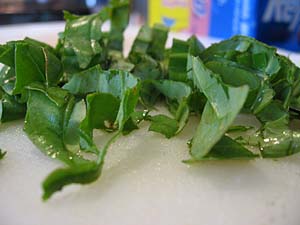 Bring milk, basil, 1/4 cup sugar, and a pinch of salt to a boil in a heavy saucepan, stirring, then remove from heat and let steep 30 minutes.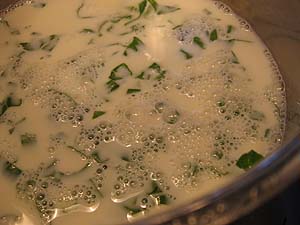 Transfer to a blender (reserve saucepan) and blend until basil is finely ground, about 1 minute.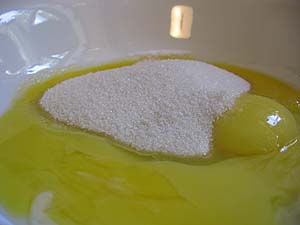 Beat together yolks and remaining 1/4 cup sugar in a medium bowl with an electric mixer . . . → Read More: A Cool & Tasty Treat: Basil Ice Cream