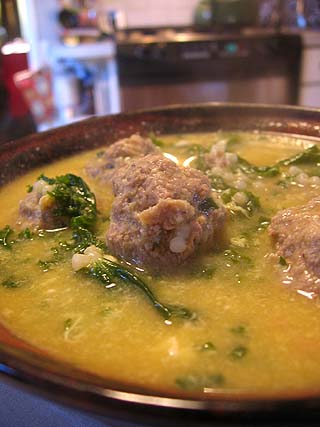 I have read that the soup is named for the harmony of flavors, not that it's a favorite at Italian wedding receptions. So there's that bit of information up front. Is it still a fun soup to make when you are planning a wedding? Yep.
I made turkey meatballs instead of the beef / pork listed below. Use a pound of turkey if you want to go that route too, or stick with the half pork, half beef combination. This was a week night dinner and I found it pretty easy to whip up after work. I found this online at Food Network and I think I even saw the episode of Everyday Italian where Giada (she of the little body and the big, giant head) made this soup.
The other change I made is that I added 1/4 cup of these little round pasta (Acini di pepe), which are slightly bigger in size than couscous. I liked the pasta in the soup, but overnight, the leftovers expanded quite a bit. Not a problem, just thought I'd mention it. I think the next time I make this, I will take the time to sear the meatballs before plopping them into the soup to finish cooking because seared meat = tasty.
Italian Wedding Soup
Recipe by Giada De Laurentiis
Meatballs:
1 small onion, grated
1/3 cup chopped fresh Italian parsley
1 large egg
2 cloves garlic, minced
1 tsp kosher salt
1 slice fresh white bread, crust trimmed, bread torn into small pieces
1/2 cup grated Parmesan
8 ounces ground beef
8 ounces ground pork
Freshly ground black pepper
Soup:
12 cups low-sodium chicken broth
1 pound curly endive, coarsely chopped (1 pound of escarole would be a good substitution)
2 large eggs
2 tbsp (or more) freshly grated Parmesan, plus extra for garnish
Salt and freshly ground black pepper
1/4 cup small-sized pasta
To make the meatballs:
Stir the first six ingredients in a large bowl to blend. Stir in the cheese, beef and pork.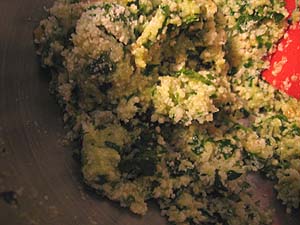 Using 1 1/2 teaspoons for each, shape the meat mixture into 1-inch-diameter meatballs. Place on a baking sheet. Or, just dig in and use your hands. Guess which technique I used.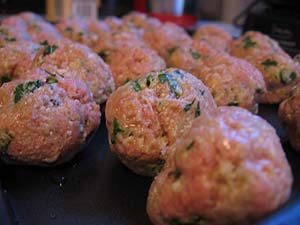 To make the soup:
Bring the broth to a boil in a large pot over medium-high heat.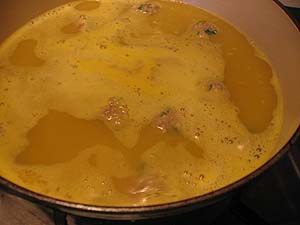 Add the meatballs, pasta and curly endive and simmer until the meatballs are cooked through and the curly endive is tender, about 8 minutes. I was afraid that my meatballs would fall apart but they stayed together just fine. I was very relieved.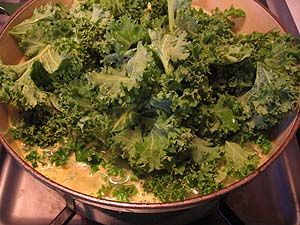 Whisk the eggs and cheese in a medium bowl to blend. Stir the soup in a circular motion. Gradually drizzle the egg mixture into the moving broth, stirring gently with a fork to form thin stands of egg, about 1 minute.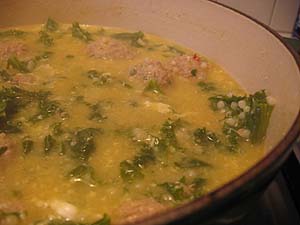 Season the soup to taste with salt and pepper.
***
This weekend we are heading to the Elliott Hotel and the Rosebriar Inn in Astoria and then the Shelburne Inn (and China Beach Retreat) on the Long Beach Peninsula. I hope there's a clear stand-out and that making the location decision is easy….