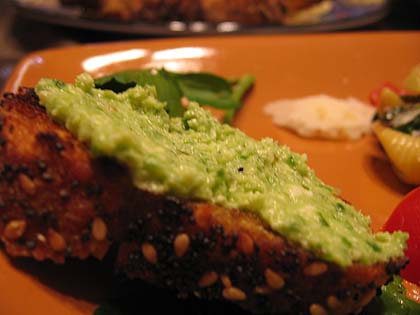 I was in New Seasons the other day buying some halibut and as I was walking through the produce sections I saw the cutest thing — garlic tops.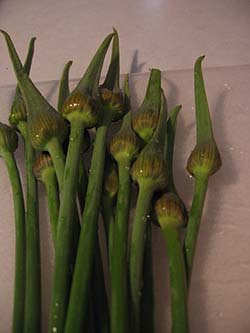 "Oh!" I thought to myself, "need to buy! Cuuute!"
Then I got home and realized I had no idea what to do with them. I did a little online searching and found this page — Mary Jane's Farm about garlic scapes, which I think are slightly younger versions of my tops but I figured it was close enough.
I made the pesto, using half . . . → Read More: They Are so Cute — Now What Do I Do with Them?