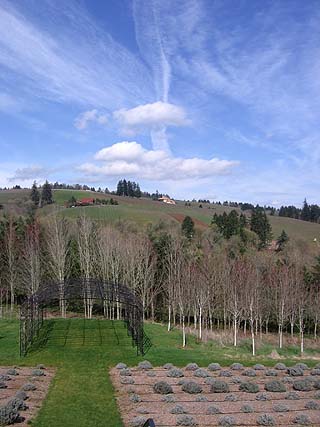 Saturday, jwa and I headed to the Dundee/Dayton area in Yamhill County, where the wine flows like, uh, water or somethng. Seriously, so much wine, so little time. You could not throw a rock and not hit a winery. Add to this, it was a beautiful day (high of 66 and blue skies).
Here's what we saw and did.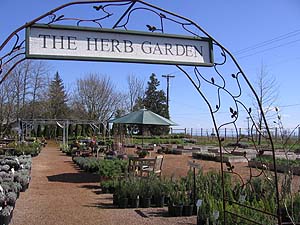 The first stop was at Red Ridge Farms in Dundee. Of course, google maps got us a little lost and it directed us to Sokol Blosser instead of the farm (not necessarily a bad thing) but we eventually found our way to the herb farm.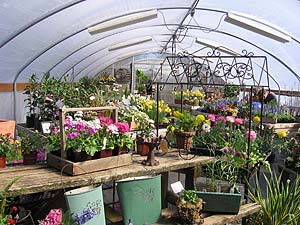 They had a greenhouse open, along with many herbs, olive trees, herbs, flowers and a small store with olive oil, some art and other things. They were also having a wine tasting — this will be a theme of this post.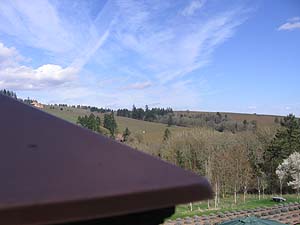 View from the balcony. It's hard to see but the hills are covered with grape plants. Trees? Shrubs? Whatever. It's all grapes, all the time.
Above the store, there is a great little apartment you can rent. It has a full kitchen, living room and bedroom. But the best part may just be the balcony. It overlooks hills and vineyards — maybe Domaine Serene and the previously mentioned Sokol Blosser, but I could be wrong there. I'm probably wrong. It was hilly and it was grapes. I know I'm right about that, though.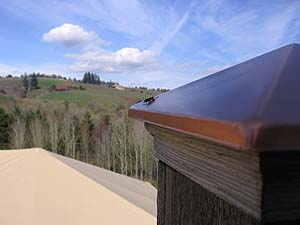 I captured a little bug in this shot
After checking out the farm and walking around, we got back on 99 and headed again to Dundee. Once there, we stopped at Argyle, which is one of our favorite wines.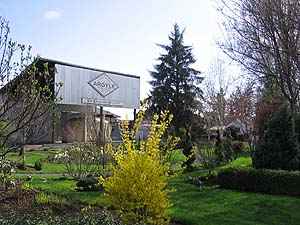 Here, we tasted some brut, some riesling, a pinot and some merlot. jwa carried the box of six wines to the car afterwards.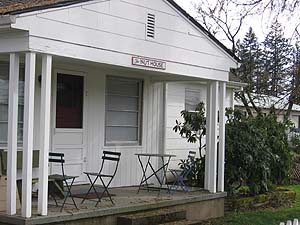 The Argyle Nuthouse — unfortunately the Nuthouse Pinot and Chardonnay weren't ready to taste yet
They also had some cheese, crackers and other snacks out but we were saving ourselves for lunch.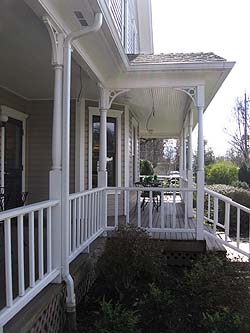 Argyle porch — cute!
Lunch at the Dundee Bistro, which is conveniently across the street.
I started with the cauliflower & manchego cheese soup — which was amazing — and a glass of the Ponzi pinot.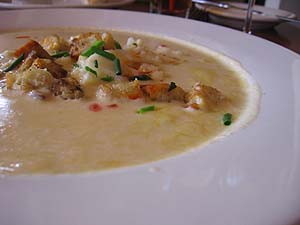 Then, we moved on to halibut fish and chips (jwa) and coq au vin for me. Both were really good.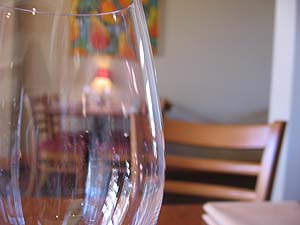 How to finish the day? A slice of lemon-marscapone cheesecake with an espresso crust, bittersweet chocolate drizzle and white chocolate shavings.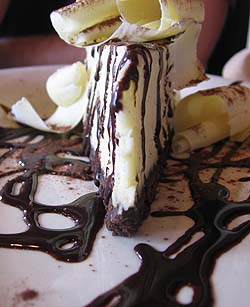 Yeah, it was really good. After all that, we drove back to Portland (well jwa drove back as he just tasted at Argyle and had ice tea at Dundee Bistro). Not a bad way to spend a sunny St. Patrick's Day Saturday afternoon!
Places:
Red Ridge Farms
5510 NE Breyman Orchards Road
Dayton, Oregon 97114
Sokol Blosser
5000 Sokol Blosser Lane
Dundee, OR 97115
Argyle Winery
691 Highway 99W
Dundee, Oregon 97115
Dundee Bistro
100-A SW Seventh Street
Dundee, OR 97115