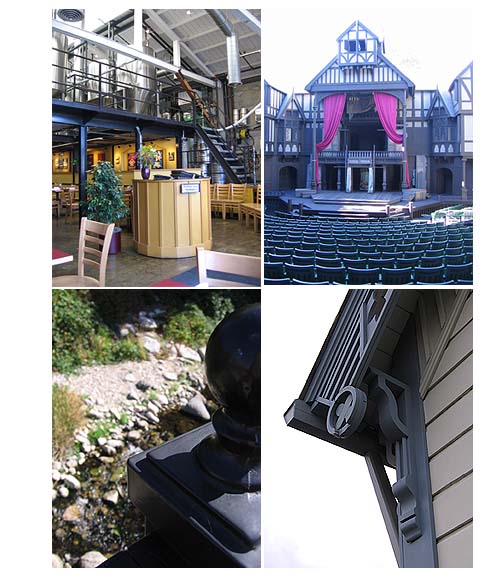 Ashland for the Shakespeare Festival
I recently got an e-mail from the Winchester Inn (which we call "The Winchester Mystery Inn", having lived in the Bay Area), offering one night's lodging, $30 coupon towards dinner in the dining room — hey, it's about a free bottle of wine — tickets to a play for two and a hot breakfast the next morning. Needless to say, I picked a date, a room from the Web site, decided which play I wanted to see and called jwa to let him know about this mini-getaway all in a span of 30 minutes from getting the e-mail. I'm very easily convinced to return to places we like a lot.
On April 15th, while others are slugging away on their taxes (due Tues, the 17th this year) we'll be kicking back in Ashland, enjoying a lovely dinner at the Winchester and seeing Tracy's Tiger. This works out very well, as it is sold out for our traditional Ashland trip in October and I couldn't get tickets, which made me very sad. Now I am happy.
Since we do go to Ashland every year, I figured I'd throw out a few recommendations. Although, . . . → Read More: Ashland, Oregon Recommendations: Part I: Lodging