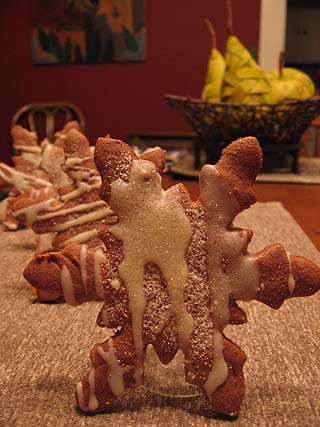 This month's Sugar High Friday is hosted by Habeas Brulee and the theme is a great one — sugar art. Of course, with it being the holidays and everything, I kind of took the lazy way out and made cookies decorated with sparkly sugar. These are very much like chocolate shortbread and are very good. I actually found them to be even tastier the day after baking.
The recipe is from the book, Christmas Cookies, edited by Susan Hernandez Ray. I received it a couple of months ago when I accidentally forgot to decline the monthly selection at the Good Cook's Book Club. Oops.
Chocolate Star Cookies
1 1/2 cups butter, softened
2 1/2 cups sifted powdered sugar
2 large eggs
1 tsp vanilla extract
3 cups AP flour
1 cup Dutch process cocoa
1/4 tsp salt
1/2 tsp ground cinnamon
8 ounces white chocolate chips
1/4 cup granulated sugar
Beat butter at medium speed with an electric mixer until creamy. Gradually add the powdered sugar, combining well. Add the eggs and vanilla and beat until blended.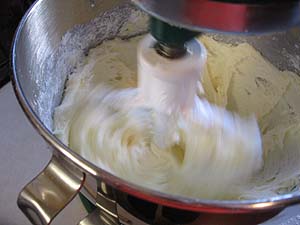 Combine the flour and next three ingredients and gradually add to the butter mixture at low speed. Divide dough in half and wrap each potion in plastic wrap. Chill at . . . → Read More: SHF#26: Sparkly Chocolate Star Cookies