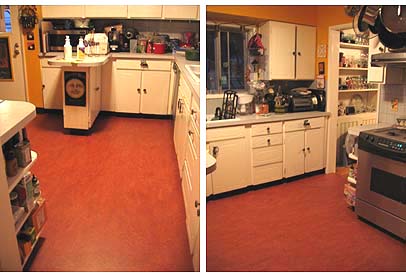 Yesterday, we had our marmoleum kitchen floor installed and we love it. It's completely worth not having a refrigerator in the kitchen for the next 36 hours while it continues doing whatever it's doing before we seal it Wednesday night. We do have a fridge in the garage though, so that is helpful. I'm just not doing much cooking for the next couple of days. Again, though, completely worth it!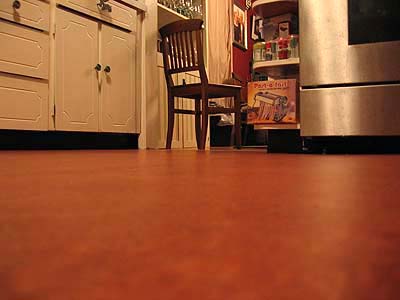 The Details
I seriously thought this would never happen. We started by going to Marion's Carpets, which stocks marmoleum and in the beginning, seemed that they would be easy to work with. Nope. Now, perhaps carpet through them is fine, but trying to get Marmoleum purchased and installed through Marion's was like trying to get the kitchen floor covered in gold, with the work only being able to be completed by exotic and highly-skilled, yet surly circus animals. Also, Marion's was very bad at returning phone calls. In addition, we had to put a deposit down for materials before we could get an estimate (we got this back). Oh and they are overpriced. Blah.
Plus, the contractor they sent out never left us with a bid sheet or . . . → Read More: Finally! And it's Beautiful! And Happy Halloween!