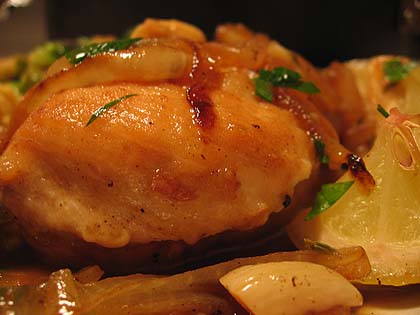 Let me start by saying that I think this is the juiciest chicken I have ever made. Wow. The flavor was excellent as well. This goes great with couscous, polenta or crusty bread. This recipe comes from the Tastes of the Pacific Northwest cookbook and I came across it as I was researching my WCC#9 recipe.
I found another dish from this cookbook that I will be posting about next Monday for that Weekend Cookbook Challenge but this chicken definitely deserves its own post! Plus, the bay leaf is from our backyard — that's pretty damn regional!
Baked Chicken with Caramelized Sweet Onions
3-4 chicken breasts (skinless & boneless) you could also probably use a combination of 2 breasts and 2 thighs
flour for dredging (about a cup or so), seasoned with a little salt and pepper
2 tbsp olive oil
1 tbsp butter
2 large sweet onions (Walla Walla if you have them), halved and cut into 1/4 inch slices
1 cup dry white wine
1/2 cup chicken stock
4 cloves garlic, halved
12 cured black olives (I used about 15 little nicoise olives, as that's what I had on hand)
1 tsp fresh thyme, minced
1 bay leaf
salt & pepper
2 lemons, cut into wedges
1/4 cup minced fresh parsley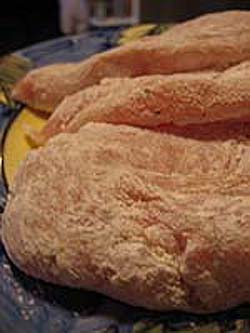 Sprinkle a little salt and pepper on the chicken breasts first and then dredge them in the seasoned flour. Heat the olive oil and butter in a big frying-type pan over medium-high heat and brown the chicken on each side. Set aside on a plate or large bowl when browned. If your pan can not go into the oven, transfer the chicken to a baking dish instead of a plate or bowl.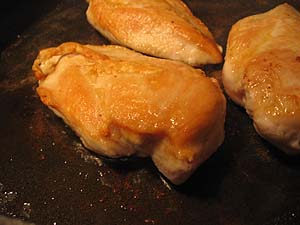 Preheat the oven to 375 degrees. Turn the burner heat down to medium and add the onions. Cook until a little brown and soft, about 15 minutes. Remove and add to the chicken plate and continue to set aside. Deglaze the skillet with the wine and stock. Boil and scrape up any brown bits and let simmer for about 5 minutes.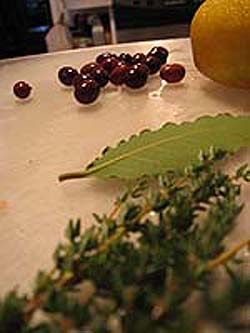 If you are using your pan in the oven, add the olives, bay leaf, garlic and thyme to the pan and then bring back the chicken and onions as well. Scatter the lemon wedges on top and put in the oven for about 30 minutes.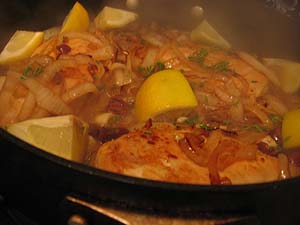 If you don't have an oven-proof skillet, pour the wine/stock from your pan into the baking dish over the chicken and onions. Add the thyme, bay leaf, garlic and olives. Scatter with lemons and bake the same as above.
It will smell really amazing. When you remove the chicken from the oven, it will look delicious as well. Dig in because it's exceptionally tasty to boot. And the crusty bread, if you choose tthat route, will definitely be useful with the chickeny-lemony-wine sauce. Not to mention the pieces of baked garlic!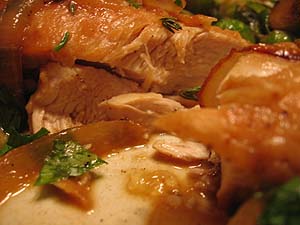 ***
In Kitchen floor news, we are getting bids now and hopefully will have a contractor in the next week or so. Exciting! The contractor that I think we'll be going with is booked until the end of October so I'm not going to give any details until we get on his schedule. Or who knows, we may end up with someone else completely.
This whole thing is becoming slightly epic (and more than a bit frustrating) — I'll recount it all once it's a done deal.