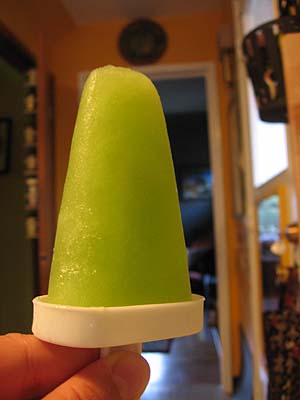 It's Friday (in a couple of hours) and it's supposed to be 100+ in Portland. What to do? Why, make a frozen drink on a stick, of course. Last year, as I was wandering around Fred Meyer or Target or someplace like that, I saw this plastic popsicle mold and thought it might be fun (you can get nicer ones at Williams-Sonoma and Cooking.com and places like that, although, I really like the little plastic drip tray on mine). Anyway, all you do is pour the liquid in, freeze it and you have a melony treat.
Add some liqueur and vodka and what more could you want? Besides — the color alone is awesome.
Midori-Melon Popsicles
Recipe from Gourmet magazzine).
1 peeled ripe honeydew melon, cut into cubes
5 tbsp Midori (melon liqueur)
3 tbsp vodka
1 1/2 tbsp superfine granulated sugar
Special equipment: 6 (1/3-cup) ice pop molds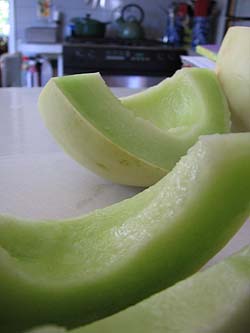 Blend all ingredients in a blender until smooth.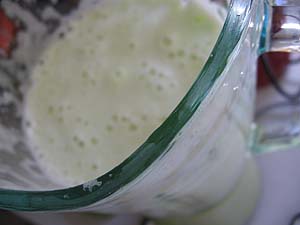 Pour purée into a sieve or colander lined with a double thickness of cheesecloth, set over a bowl. Let the mixture drain, undisturbed, for 30 minutes.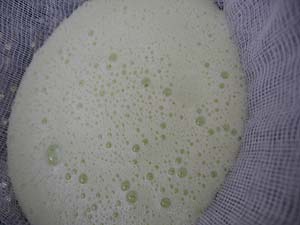 Discard the foamy solids in sieve. Pour liquid into molds and freeze at least . . . → Read More: Way Too Damn Hot Out: Midori-Melon Popsicles