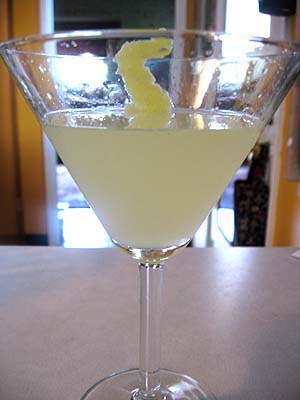 This fun little number packs quite a punch. The ginger is spicy and the vodka is…well…vodka. In my version, I used vanilla vodka, as that's all I had on hand, but citron (or any other variety) would probably work just fine too. Before you can have a drink, you need to first make a ginger-lemon simple syrup but that can be done in under a half an hour. Ah, you'll be on your way to drinking in no time!
This is based on a recipe I saw on Food Network but I changed it into more of a ginger lemon drop (rather than just a ginger martini), so it's different. Ha!
Ginger Syrup:
1 lemon, peel removed with a vegetable peeler into strips
2 cups coarsely chopped fresh ginger (peel too)
1 cup sugar
2 cups water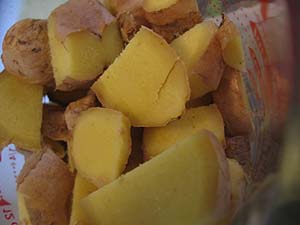 Add the ginger chunks and lemon into a food processor and process until finely chopped.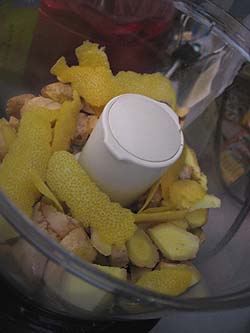 Transfer the mixture to a pan and add sugar and water. Mix and simmer for about 15 minutes.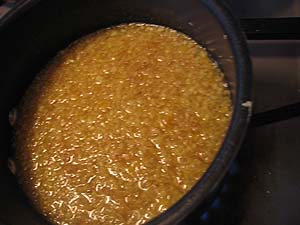 Strain the mixture and cool. It can be refrigerated for up to 1 week. So, now that you have your ginger-lemon syrup…here's what you do with it.
Ginger Lemon Drop
Ice
3 ounces vodka, (vanilla, citron, unflavored or ?)
1 ounce ginger syrup, recipe follows
Juice of 1 lemon
Twist of lemon
Fill a shaker or pitcher with ice. Add the vodka, ginger syrup, and lemon juice. Cover and shake vigorously, or stir, until combined and chilled. Strain into a martini glass. Add twist and serve. Ahhhh.
And remember, ginger is good for the digestion!