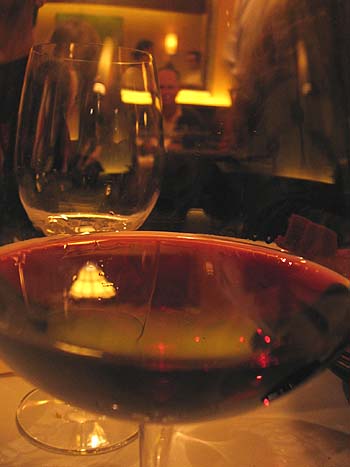 Oba Restaurant
555 NW 12th Ave
Portland, OR 97209
(503) 228-6161
The evening came about as jwa's employer gave him an Oba! giftcard a few months ago for doing some extra work. The giftcard has actually just sat around the last couple of months in the dining room until I heard about this Argyle Wine Dinner. So, that was convenient and gave us about 55% off the total of the dinner.
In the beginning…
I don't have a picture of how the evening started, but I can say tell you that it was Dungeness Crab Crostini with house made black raspberry conserves. This was very tasty and was served with Argyle Knudsen Vineyard Blanc de Noirs 1998, a white sparkling wine. We had a couple of glasses of that one — it was good.
Going into the dinner, I was a little apprehensive of a group setting as jwa and I both like to keep to ourselves in social situations. Upon arriving, we noticed that there were, in fact, four big tables.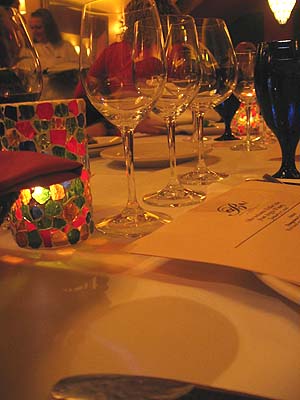 As it turned out, it was just fine. A minute or two after we sat down a couple sat across from us, L & J, and we ended up . . . → Read More: Argyle Wine Dinner at Oba! w/ Winemaker Rollin Soles